JUDITH BETHKE, Germany
Judith Bethke (1998) is a student of Applied Theatre Studies in Gießen (Germany), and her first contact with New Circus and with Figure and Object Theatre happened during her one-year stay abroad in Zagreb (Croatia). Since the beginning of her studies in 2019, she has been conceptualising, writing, performing and organising, building costumes, and experimenting with sound and artistic and pedagogical research – mostly on socio-political issues. She works in the independent theatre scene: solo, in the "geteiltdurchdrei kollektiv" (collective for theatre for young audiences) and in changing project collectives. Since October 2022, she has studied Directing as a guest student at the Academy of Performing Arts in Sarajevo (Bosnia and Herzegovina).
---
DANILO BRAKOČEVIĆ, Serbia
Danilo Brakočević (1994) is an audiovisual artist and a writer from Belgrade, Serbia. He completed his bachelor's and master's studies in acting at the Academy of Arts in Novi Sad (Serbia), after which he spent a year in Bergen (Norway) studying theatre in education at the University of Bergen and a year studying intercultural communication at the Shanghai Theatre Academy. Apart from acting, he is writing film reviews for Filmoskopija, making theatre for children and young audiences, and writing plays, poetry and prose.
---
IVANA VUKOVIĆ, Croatia
Ivana Vuković (1992) holds a Master of Arts degree in Dramaturgy and Comparative Literature Bachelor's Degree. She writes for theatre, film and television and collaborates on film and theatre projects as a dramaturge. Her plays are staged in institutional theatres, on the independent scene, and performed as radio plays. For her play ''55 Square Meters" she got Marin Držić Award for best play in 2019. She won a few awards for original texts and adaption for theatre for young audiences. Performances she worked on as an author or dramaturge were shown at the most important national and regional theatre festivals. She attended various workshops regarding screenwriting, theatre, and contemporary circus. She is a proud member of Croatian Screenwriters and Playwrights Guild.
---
ANŽE VIRANT, Slovenia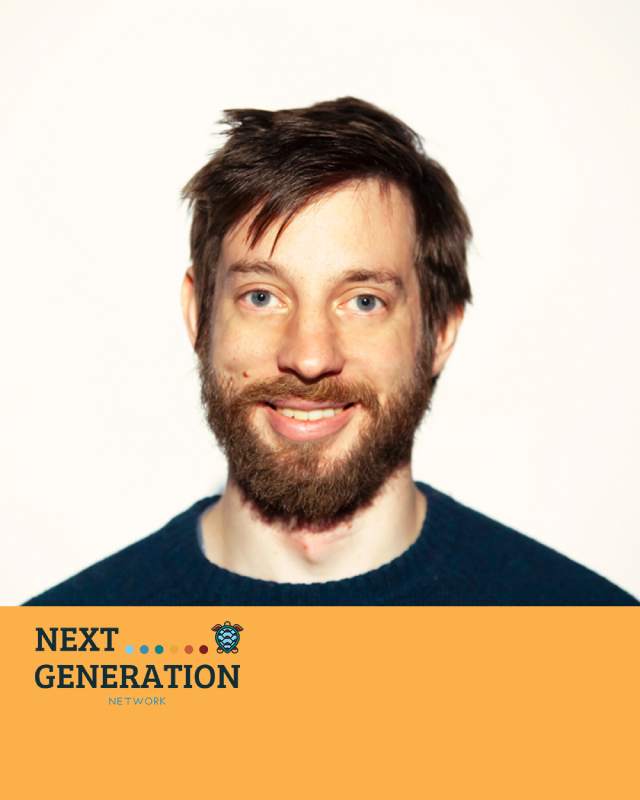 Anže Virant (1988) studied theatre directing at Menu Fakultetas in Lithuania for a year. After the final graduate production, he enrolled in the study of dramaturgy at AGRFT, University of Ljubljana, where he graduated in 2016. He is a founding member of the Artizani theatre group, which has received several national and international awards for its work, and is the recipient of the Prešeren Student Award for his work on the editorial board of the Oderuh magazine. He currently works as a self-employed cultural worker with several NGOs and public institutions. He also cooperates with the Slovenian Public Fund for cultural activities as a professional accompanist of puppet and children's theatre groups, as a member of juries and as a leader of seminars in the field of puppet theatre. He is the president of the Ustanova lutkovnih ustvarjalcev (Puppet Creator Foundation).
---
MAURICIO ARIZONA GARCIA, Mexico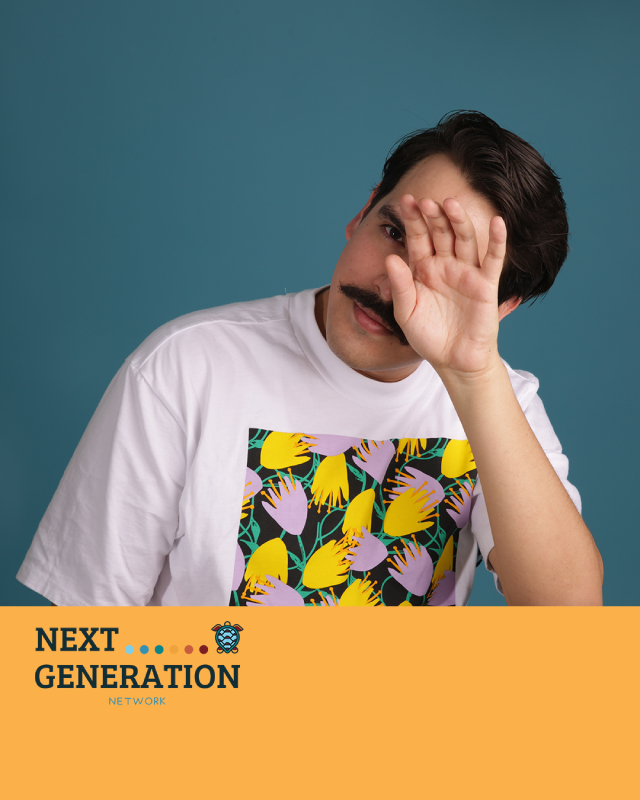 Mauricio Arizona Garcia (1992) is a scenographer, light, costume and production designer from Chihuahua (México) with seven years of experience in the field of performing arts. He graduated from the National School of fine arts in the theatre department with a major in lighting design in México. He began his career as an assistant in production, technician and design with world rename designer Mauricio Ascencio, with whom he has worked on more than 30 projects (dance, theatre, opera). As a solo designer, he worked in theatre, contemporary dance, opera and music as director and founder of the theatre group directed "Una canasta de limones" for the first years. He created two pieces for pre-schoolers, "Una Ciudad de montañas " and "Tipi tipi". As an installation artist, he created and researched ten free-play installations with babies and their families.
---
RANA GHADERI, Iran/Spain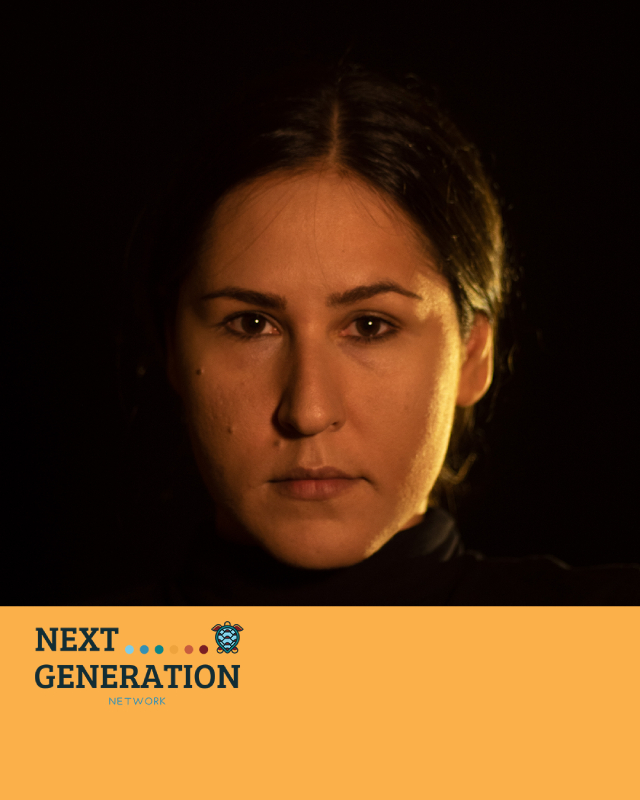 Rana Ghaderi (1988) is a writer, director, actress & teacher in Theatre for Young Audiences (TYA). She began her career in TYA in 2011, collaborating on numerous local and international theater projects and festivals. Throughout her career she received several awards for her writing, directing, and acting. From 2017 to 2018, she served as a Next Generation Research Workspace member hosted by TheaterHaus Frankfurt. Seeking to explore innovative methods and media for storytelling, she embarked on a master's degree in digital film studies at the Universal Art School in Valencia, Spain, starting in 2022. In the same year, her first novel, 'The Black Hole' ,an allegory in praise of Theater & Storytelling, was published by Mehri Publication in London, UK. Her collection of poems for children; 'The Noblest Creature & The Others' was published by the same publisher in June 2023.
---
ILIA BOIAZNYI, Russia/Israel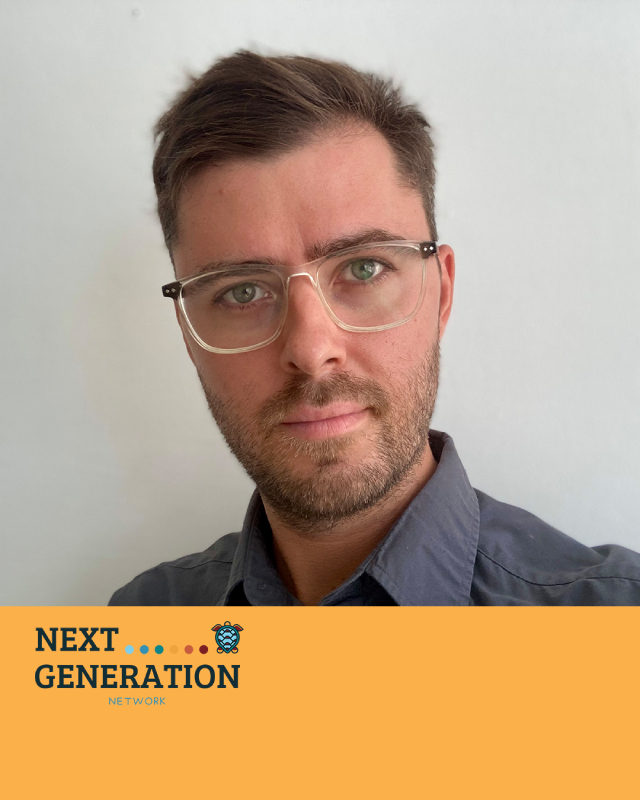 Ilia Boiaznyi (1989) was educated as a classical actor at the Academy of Theatre Arts GITIS and as a puppeteer at Obraztsov Theatre in Moscow. After that he was trained in physical theatre and clownery by masters from Israel, Great Britain, Denmark, Spain, Portugal, USA, etc. He works as an independent director, performer, producer and teacher in different fields and genres, focusing on research of theatre for young audiences and taking part at relevant festivals and laboratories. He has extensive experience in inclusive performances and co-founded the Association of Hospital Clowns. Currently, he lives in Israel, working on interactive theatrical language that will help children of different ages to focus on simplicity, paradox and laughter. Member of ASSITEJ Israel.
---
DANICA RAJKOVIĆ, Montenegro
Danica Rajković (1999) graduated from the Acting department at the Faculty of Dramatic Arts in Cetinje (Montenegro) where she is currently employed as a teaching assistant. She worked on over twenty theatre plays and over ten film and television projects. She has also done dubbing for cartoons and commercials. She participated in the organization of several film and theatre festivals over the years. She speaks English and Italian.
---
NIKOLA BUNDALO, Bosnia and Hercegovina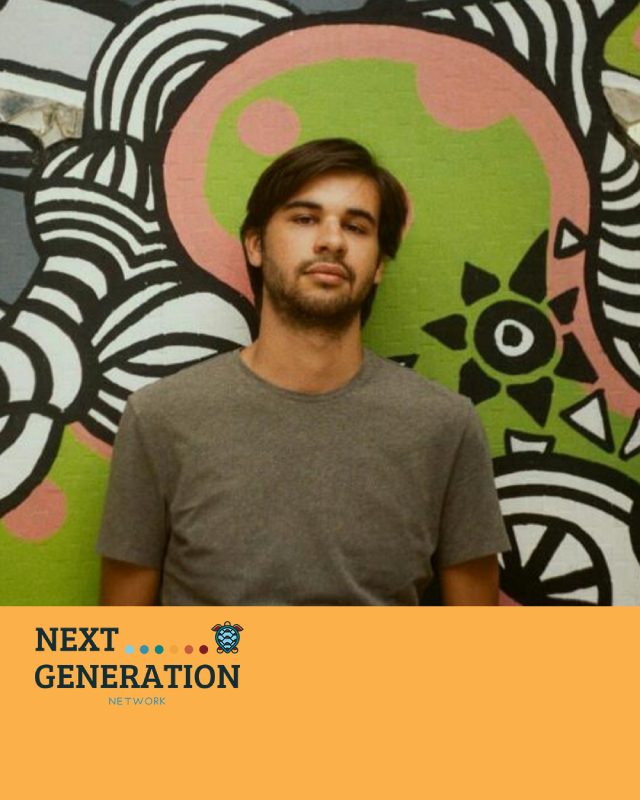 Nikola Bundalo (1999) graduated from the Theatre and Radio Directing Department at the Faculty of Dramatic Arts in Belgrade (Serbia). Currently, he is a master's student at the same faculty. From an early age, he was a member of the youth section at the Children's Theater in Banja Luka (Bosnia and Herzegovina). He is the organizer and creator of the cultural and humanitarian manifestation "Week for Us" (Week of Culture and Art), which has been held in Banja Luka for six years.
---
SHWETA SINGH, India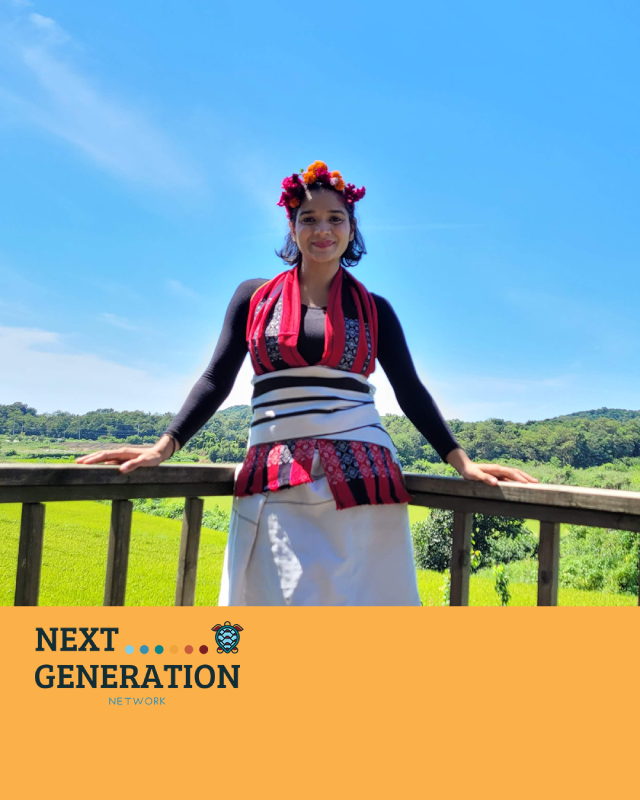 Shweta Singh (1994) is a theatre actor, drama facilitator, and storyteller. She studied Theatre in Education during a residency program at the National School of Drama, India. She has a Master's degree in Gender studies from B.R. Ambedkar University in Delhi (India). Besides gender, her interests are dancing, painting, making masks, reading books and writing stories. She is a trained Chhau (Seraikela) dancer. She has training in Kalaripayattu and Koodiyattam, traditional performing arts forms in Kerala, India.
---
HASSAN RAZA BUKHARI, Pakistan
Hassan Raza Bukhari (1996) is a professional actor who has been in the industry since he was 17. He holds a degree in Theatre, Film and Television Studies and currently works as a Regional High School Drama Teacher. Hassan has gained recognition as an actor, director, comedian, playwright, and improv performer. He has showcased his work not only in Pakistan, but also in Turkey, India, South Korea, China, Sri Lanka, UAE, and South Africa.
---
AMILA BAŠIROVIĆ, Bosnia and Hercegovina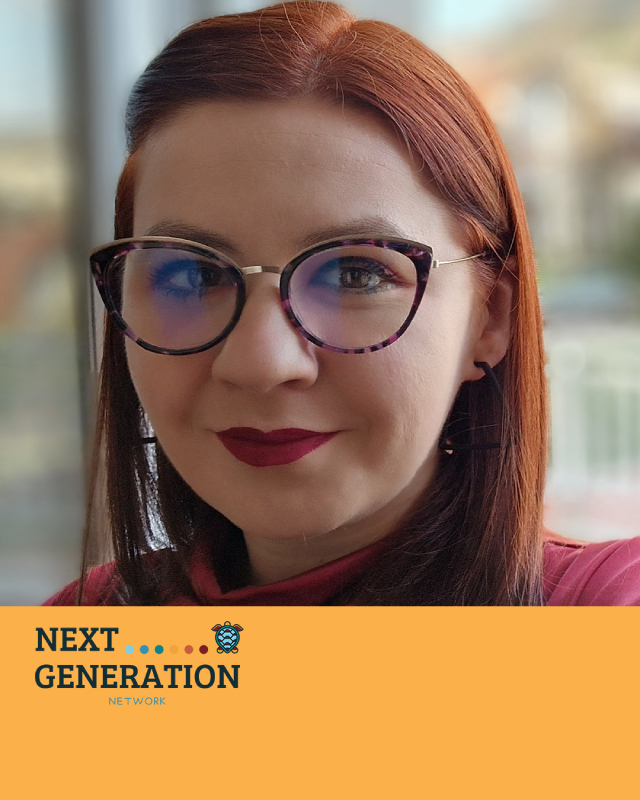 Amila Beširović (1990) is a Bachelor of Applied Mathematics and Master of Dramatic and Audiovisual Arts in the Field of Applied Theater. She has been a member, drama pedagogue, actress, director, and playwright in the Youth Theatre Tuzla (Bosnia and Herzegovina) for 16 years. Amila has won many awards and recognitions for her work. Her playwriting work has dealt with topics that point to the problems of young people in the community and encourage young people to think and create changes. She is a co-founder and a professor at the "Contemporary – Art High School" in Tuzla which uses applied theatre and drama as learning methods. She is also a drama pedagogue at the Private preschool institution "Tooth Fairy", president of the Association "Tuzla Youth", and coordinator of many projects made for and dedicated to young people.
---
LAURA LEUPI, Switzerland
Laura Leupi (1996) is a student of theatre studies and cultural analysis in Gießen (Germany), Bern and Zurich (Switzerland). Laura works as a cultural journalist for the theatre and writes prose and performance texts in various collectives. Laura creates sprawling text collections, performative interventions or participatory DIY actions. Laura was an artist in residence at the Dogo Residence for New Art and is reading at this year's Ingeborg Bachmann Prize.
---
ALUMNUS
Participants of the previous Next Generation program in Sweeden.
HELENA TEZZA, Brazil
Helena Tezza (1997) is an actress who has been working with the Ave Lola Company since 2013. In 2016 was nominated and won a Gralha Azul Award for best-supporting Actress for her work in Ave Lola's "Nuon". Working with the Ave Lola Company, Helena participated in numerous national and international tours. She also works as a costume designer and teaches acting to children of different ages at the Pequeno Principe Hospital, a pediatric hospital in Brazil.
---
KIKULWE TEBANDEKE JOSEPH, Uganda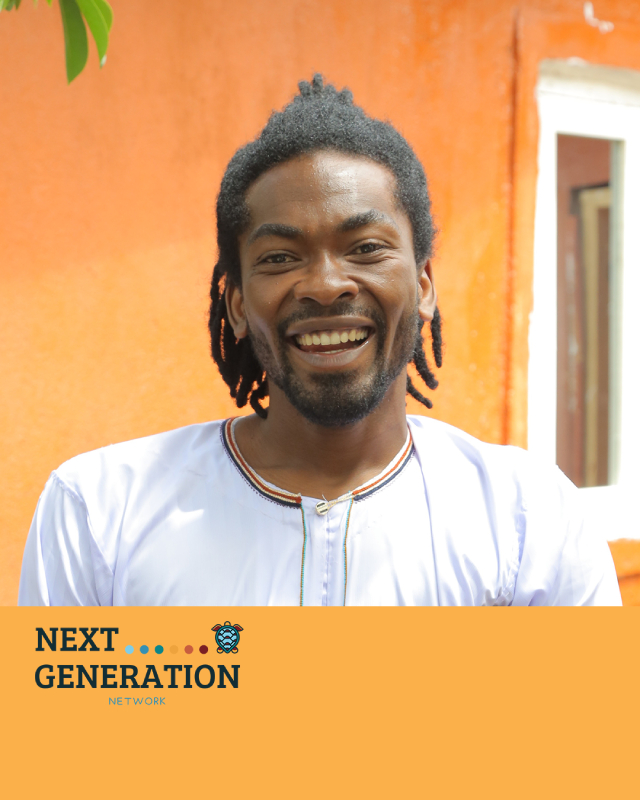 Kikulwe Tebandeke Joseph (1989) is a dancer and choreographer. His artistic vision goes beyond traditional dance, incorporating drawings and sculptures to create contemporary art. He collaborates with other artists and communities to address social issues, particularly those surrounding ability. Through his own body, he has created a dictionary of abilities. He is dedicated to developing a physical practice encompassing local and global dance traditions and movement practices. Despite being part of a sector and society that often marginalizes individuals with disabilities, he strives to mobilize local communities and change the narrative around disability. He is committed to decolonizing dance as a language accessible to all, celebrating diversity and different notions of ability, and encouraging self-expression and self-esteem for individuals with disabilities. He also questions the intersection of the world where the concept of being able or disabled meets.